Smugglivus 2011 Guest Author:
Julianna Baggot

I'm typing this out in the hinterlands, far from the warm swamps of
Florida that I call home. It's bitterly cold and I wish I had gloves
with cut-off fingertips. I'm inside and can see the white clouds of my
breath in the air. So I must be filled with Smugglivus cheer just to
survive.
And now … some books that may have slipped under your radar:

1. Flip by Martyn Bedrord.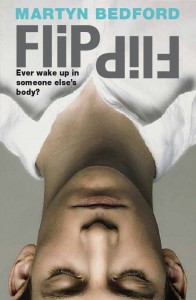 This book did not get enough play in the US. It's a tight thriller about
a boy who wakes up in the wrong body. Bedford has written many novels
for adults but this is his first YA. I hope he stays.

2. Karma by Cathy Ostlere
This is a completely wild novel. It's 'written in verse" but don't let
that sway you either way — it simply means that the narrators write
truly engagingly. It's partially set in India and in parts feels like a
surreal adventure. It has a great historical backdrop that doesn't
overwhelm the story. Check it out.

Read the full article here: http://thebooksmugglers.com/2011/12/smugglivus-2011-guest-author-julianna-baggott.html

Find out more about the MFA Writing Program here:http://mfagreensboro.org